UO > About > Organizational Structure > Faculties & Institutes > Faculty of Arts > About > Organizational Structure > Departments & Centres > Department of Czech Literature and Literary Criticism
Jan Malura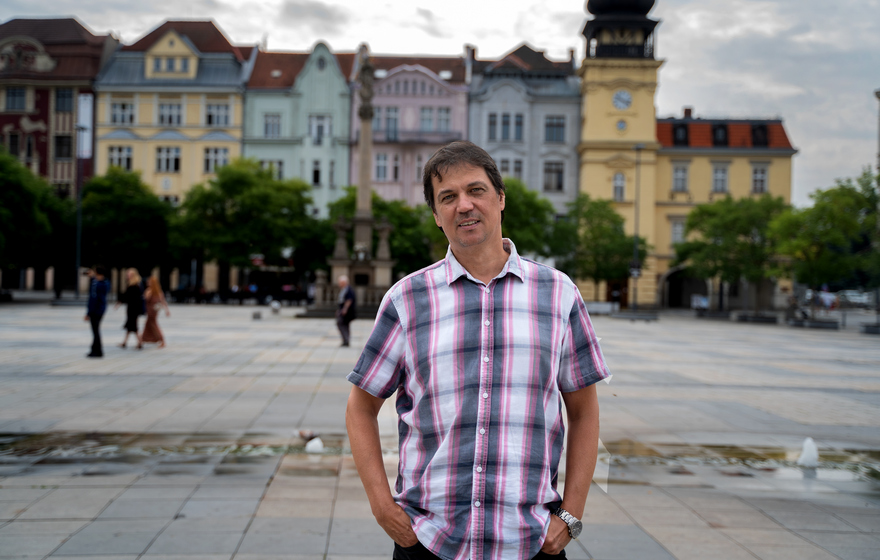 Academic degree, name, surname:
prof. Mgr. Jan Malura, Ph.D.
Research interests and teaching:
Phone number, mobile:
+420 553 46 1878
No record found. Database Maintenance.
Szturcová Monika
Czech-Polish pilgrimage song's relations in 18.-19. century
Pěchula Lukáš
Auto- and heteroimages in novels written by Czech and German authors of the Broader Ostrava Region (1918-1945)
Hanzová Barbora
Example by Tomáš ze Štítného
Němcová Dragonová Martina
Emblematics in Baroque Preaching
Vida Beáta
Literary Work of the Hungarian Carhusians during the Late Middle Ages
Zajíčková Vendula
The genre structures of old Czech Passional
Wintersberger Marie Terezie
The Songs about Death in Czech Hymn Books of Early Modern Age
Tomiová Pamela
Animal Symbolism in Czech and English Medieval Literature
Pokutová Anna
Rivers Dying and Rivers Alive: Environmental Concerns in 20th Century Czech Literature
Sliwková Kateřina
Medieval legends in literature textbooks
Kantorová Klára
Old legends and myths in Kosmas and Hájek's chronicle
Žákovčíková Alžběta
Tristan and Isolde in Czech and European literature (including film and theatrical adaptations)
Kožaná Nela
Medieval Female Saints in Bohemian Hymn Legends of Early Modern Age
Kupčová Eva
John Amos Comenius in secondary school literature textbooks
Wołowczyk Paulina
Czech and Polish Baroque drama (attempt to compare)
Hodorová Michaela
Barbarians and Indians in Czech travelogues literature of the Baroque and renaissance
Petržílková Andrea
A Jew as a Figure o the Czech Humanist and Baroque Drama
Václavíková Martina
Miraculous motives in broadsheet from 17th and 18th century
Bičan Jakub
The forms of epic in historical prose with baroque theme
Smolková Šubová Ivana
Comenius´s Labyrinth and Grimmelshausen´s Simplicissimus - comparison attempt of the literary characters
Žatková Eliška
Fairy Tales Motives in the Czech Medieval epic
Žilová Kristýna
Natural disasters and wars in the Czech broadside ballad of the 18th and in the first half of the 19th century
Iljazi Lindita
Analysis of rhetorical devices in Komensky´s cycle Truchlivý
Moravcová Michaela
Jan Hus and the hussite period in secondary school literature textbooks
Slívová Karla
Image of women in Czech Baroque drama
Sobotová Michaela
Picture of Italy in humanistic travelogue (Krystof Harant of Polzice and Bezdruzice and Bedrich of Donin)
Cigánová Lenka
Opava hymnal of 1734
Frélichová Daniela
Depicting the space in the medieval chronicles. Cosmas and the continuators
Musioł Anna
Czech and polish renaissance parody (Frantova prava and the polish sowizdrzalska literature)
Netolická Šárka
Baroque prayer for women
Pavlíková Jiřina
Christmas drama of Czech baroque
Wylegalová Marcela
Metamorphoses in receiving of Život sv. Kateřiny
Byrtusová Barbora
Woman´s character in medieval themes by Julius Zeyer
Elstnerová Radka
The image of nature in baroque homiletics
Lenart Anita Barbara
Polish Historyja o chwalebnym Zmartwychwstaniu Pańskim and czech Hra o vzkříšení Páně
Marek Zuzanna Elzbieta
Polish Rozmowa Mistrza Polikarpa ze śmiercią and czech Rozmlouvání člověka se smrtí
Moskwa Maria Małgorzata
Charles IV. in modern czech Fiction
Benešová Veronika
Zdeněk Kalista as historiographer of baroque literature
Chovancová Eva
Josef Jireček as historian czech literature of humanism and baroque
Hlochová Hana
The image of islamic world in pieces of Václav Budovec of Budov and Václav Vratislav of Mitrovice
Hlubek Filip
Jeremias Drexel: Orbis Phaeton. Analysis of baroque Moral-Educatin prose
Kyselá Lenka
Germany translation of Hajkova chronicle
Majerová Michaela
The magazine of Č. Zíbrt Český lid as a literatury for the time of renaisance and baroco.
Mettler Anna
Anecdotage, funny story, short story of the preache´s life in the baroque and humanism period
Mladějovská Aneta
Literary Analysis of Ivančický kancionál
Němcová Dragonová Martina
Editing preparation of baroque sermonic scripts
Zajíčková Vendula
The Image of Woman in Old Czech Passional
Náplavová Štěpánka
Workers' housing schemes in Ostrava in selected 20th-century novels
Procházková Zora
Two historical detective stories by Jan Bauer
Rusinová Aneta
Travelogues of Ladislav Zibura
Slabová Karolína
Analysis of the novel by Vladimír Körner Lékař umírajícího času
Pokutová Anna
Czech-English queens in two novels by Hana Parkánová - Whitton (Anne of Bohemia, The Winter Queen)
Slaná Michaela
Svatopluk Karásek 's song lyrics
Bičan Jakub
Analysis of selected biographical novel of the 20th century, The (M. V. Kratochvíl, Good cat who does not have a sweet tooth, The)
Richterová Petra
Essays of Tomáš Halík (stylistic and genre analysis)
Kamarytová Lenka
Mistr Kampanus by Zikmund Winter
Byrtusová Barbora
Zahrada mariánská by Julius Zeyer
Hellebrantová Hana
Poetry by Vincenc Furch
Lišifková Klára
Legend about st. Prokop in context epic of Vrchlický
Matějíková Lenka
The analyse of the novel Lie down, bestie! by Jiří Kratochvil
Chmelová Iva
Biblical motives in Jakub Deml´s early novels
Indrová Lenka
The knightly matters by J. Zeyer
Knichalová Ludmila
Horribleness in broadside ballad in the early 19th century
Cigánová Pavla
Picture of woman in two medieval disputes (Tkadleček a Oráč z Čech)
Matějková Ondřejka Sára
Adam Václav Michna of Otradovice in the interpretations of the czech baroque period