UO > About > Organizational Structure > Faculties & Institutes > Faculty of Arts > About > Organizational Structure > Departments & Centres > Department of English and American Studies
Zuzana Hurtová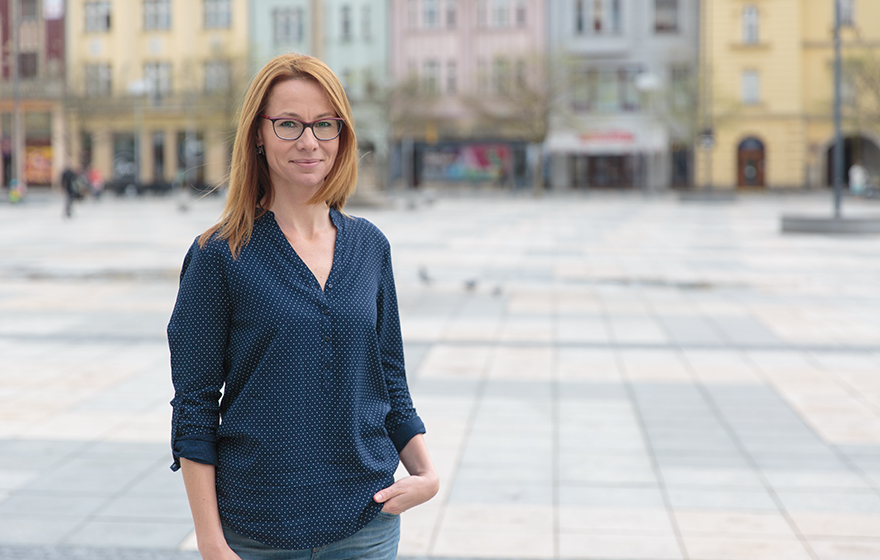 Academic degree, name, surname:
Mgr. Zuzana Hurtová, Ph.D.
Position:
Department Coordinator for Studies
Research interests and teaching:
English for business, functional sentence perspective
Phone number, mobile:
+420 553 46 1901
No record found. Database Maintenance.
Peterková Pavla
Analysis of communication strategies in business magazines
Turzová Lucie
Contrastive analysis of websites of municipalities based in various cultural backgrounds
Tomanová Petra
Propagační Diskurs Konvenčních vs. Společensky Odpovědných Firem ? Socio-pragmatická Analýza
Fišerová Gabriela
Reporting post-Brexit developments: A contrastive analysis of British and Czech media reports
Bathke Simona
Contrastive language analysis of advertisements aimed at men and women
Montágová Hana
Covid-related reports in broadsheets vs. tabloids: A contrastive analysis of communication strategies
Viktoříková Tereza
Communication strategies in CSR reports
Chu Cam Uyen
Office Etiquette in the United Kingdom: Coping with Intercultural Differences
Pavlíková Eva
Advertising books: Communication strategies used in editorial reviews
Žáčková Nikol
Linguistic analysis of product placement in TV reality shows
Wenzlová Sára
The language used in TV news to speak about a current state of European migrant crisis: comparison of Czech and British news
Chvílová Kateřina
Intercultural differences reflected in the websites of companies based in various cultural background
Martykanová Michaela
The language of instructions: analysis of communication strategies in chosen manuals
Musiolová Karolina
Communication strategies in job advertisements
Rzymanová Barbara
The translation of military terminology and expressions in Stephen E. Ambrose´s Band of Brothers
Střasličková Ivona
Politeness in business correspondence
Šoporová Barbora
The language of reports: analysis of communicaion strategies in annual reports
Andrlová Veronika
The language of business-related blogs
Kliment Richard
A Comparison of the Systems of Tertiary Education in the UK and the Czech Republic
Martinková Lenka
The language of advertising addressed at parents and children
Šmidák Daniel
Komunikační strategie v článcích seriózního tisku a bulváru
Zubričanová Marcela
Linguistic Means Used in the Promotion of Destinations in Tourism
Abu Haija Lucie
The language choices of trilingual children raised in trans-national families
Barišová Denisa
The language of advertising in international tourism
Benešová Lenka
Non-verbal features of textbooks aimed at different age levels
Haltofová Lucie
An analysis of the differences between the advertisements of health and nutrition-related products addressed at adults and children
Hrnčíř Lukáš
Intercultural differences in global web design
Smalianchuk Anastasiya
English as a Lingua Franca in Business Communication
Švidrnoch Radovan
The language of instructions: Analysis of the cabin crew operational manual
Gulašiová Barbora
Teaching Business English: Motivation
Gwuzd Marek
International Engineering Fair in Brno - Foreign Exhibitors
Holisz Ondřej
The Process and Results of Restructuring a Joint-Stock Company with an International Stake
Pěnčíková Monika
Cross-cultural issues affecting communication in multinational companies
Borunská Markéta
Ecotourism opportunities in the Czech Republic by comparison with English speaking countries
Dušová Alžběta
Translation of business related texts from English into Czech with special reference to idioms
Kitová Gabriela
Sir Wilfred Thesiger's perception of the traditional life of Arabs in comparison with the life in modern Arabia as regards customs and traditions
Kozlová Veronika
The impact of business travel on community. Analysing positive and negative aspects of business travelling on different sectors of regional development.
Rusňáková Veronika
Supporting incoming tourism in Ostrava and its surroundings
Václavíková Martina
Applying for a job in English speaking countries
Kalusová Veronika
Expressions and Content of Commercial Correspondence in English as Exemplified by Making Complaints
Konečná Veronika
Business English as exemplified by the commercial correspondence of present-day companies
Krestová Kateřina
Women and the Low-Wage America
Pospíšilová Veronika
Etiquette of Business Meetings
Salayová Klára
English Business Presentations in Czech Companies
Paťorková Romana
Designing Interactive English Materials (Tourist Guides) for Ostrava´s Industrial Sights